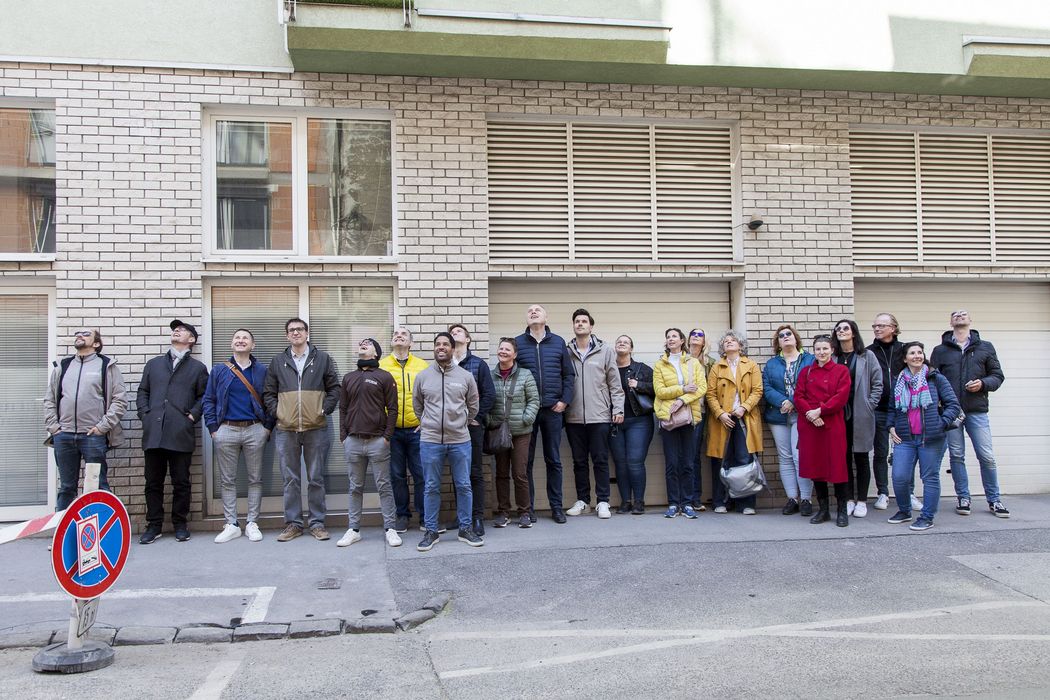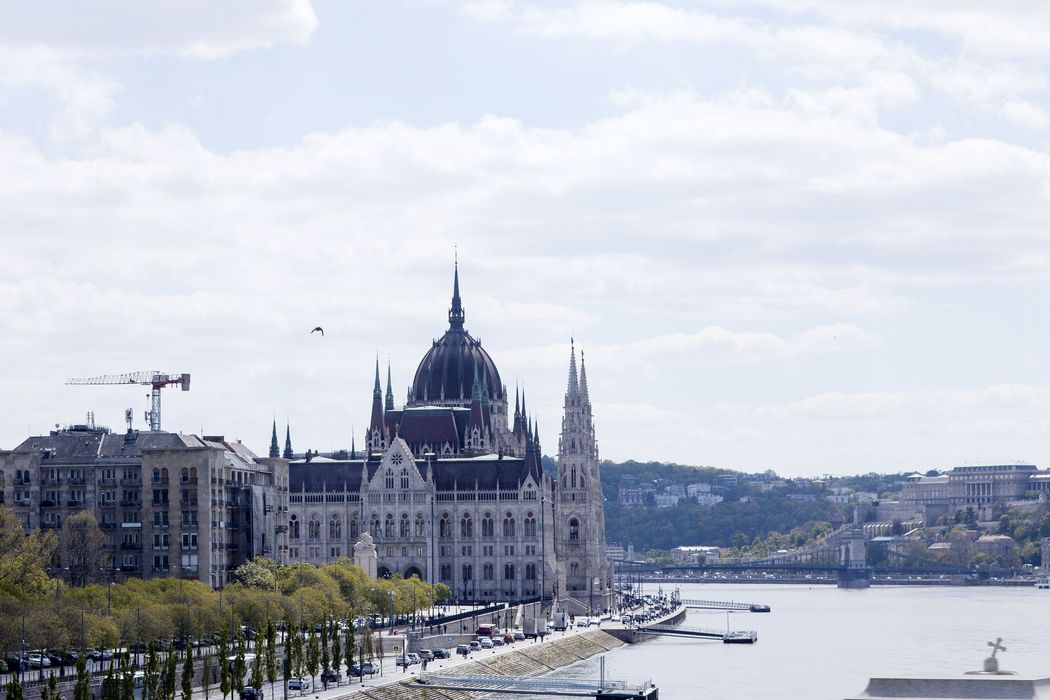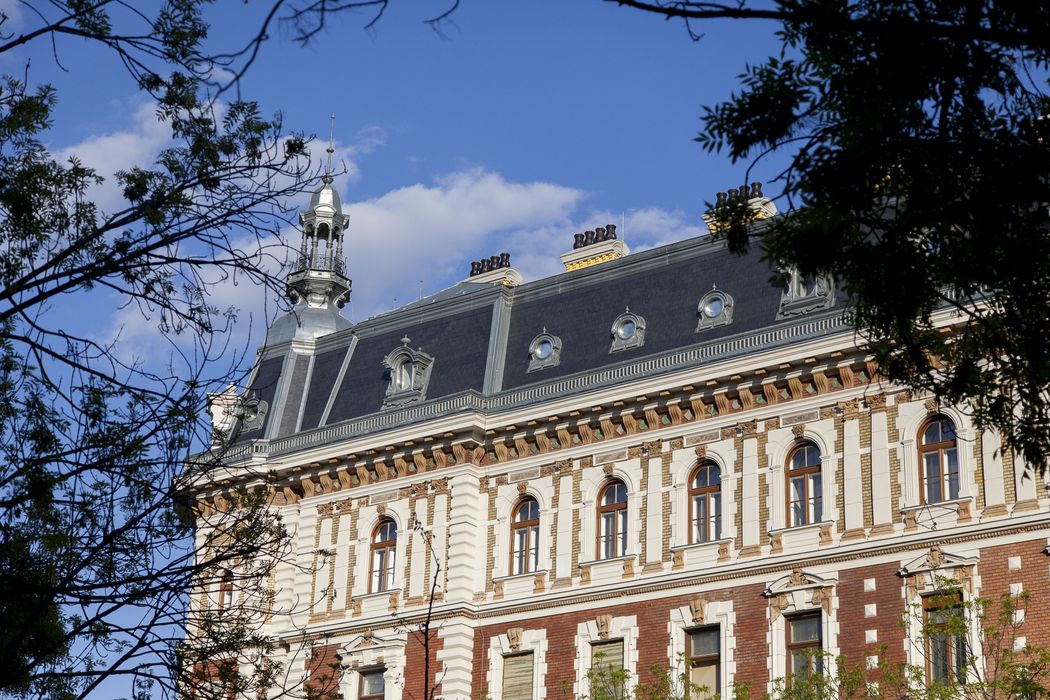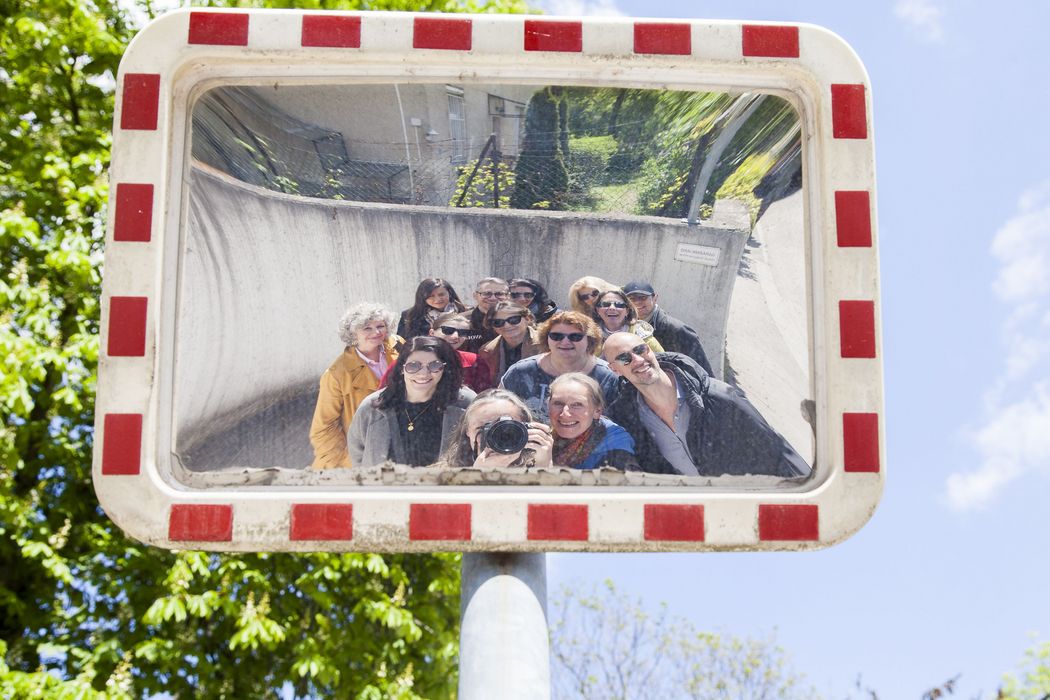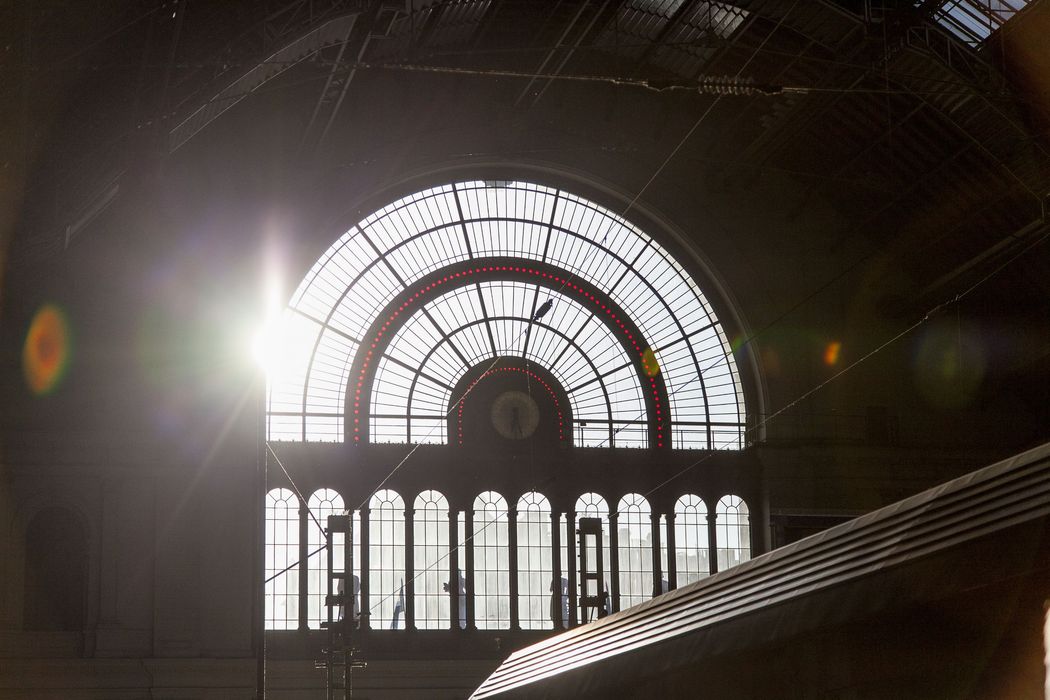 Budapest calling: rooftops & other places
In late April, we invited our Austrian colleagues to present our projects in Hungary and celebrate together the first significant milestone in our history: reaching the highest point of our residential building on Szív utca. The sun is shining, and it is one of the first beautiful spring days - simply perfect!
Here's a brief overview of the program:
The program begins in Vienna already ?: Train journey with the last work equipment - Walk from the train station to the beautiful Budapest office - Welcome reception with sparkling wine and sandwiches - Transfer and visit to the "Villa Roses" project - Continuing with the visit to the construction site in Ó Utca and refreshments at the local garden terrace - Transfer to the "Green Heart" project, where finally the topping-out ceremony takes place on the rooftop in the late sunlight.
Join us on this journey...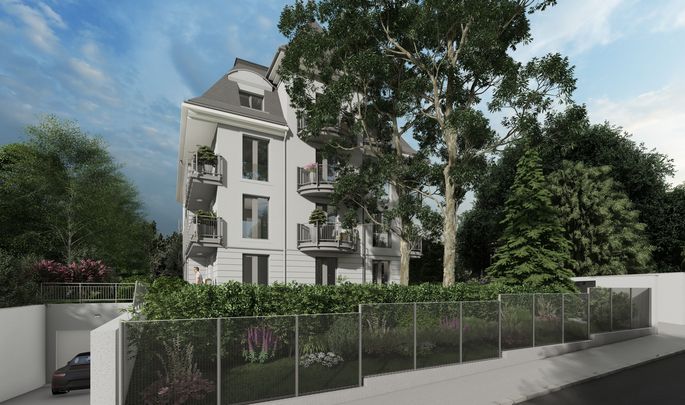 Levél utca
On the Buda side, our renovation project, Villa Roses, is nestled in the villa district surrounded by magnificent houses and lush gardens. The Danube riverbank is only a 15-minute walk away.
Project information & status:
Five spacious and light-filled apartments will be created, each with private outdoor areas. The house's underground garage will accommodate seven cars.
The renovation work and sales activities started at the end of April.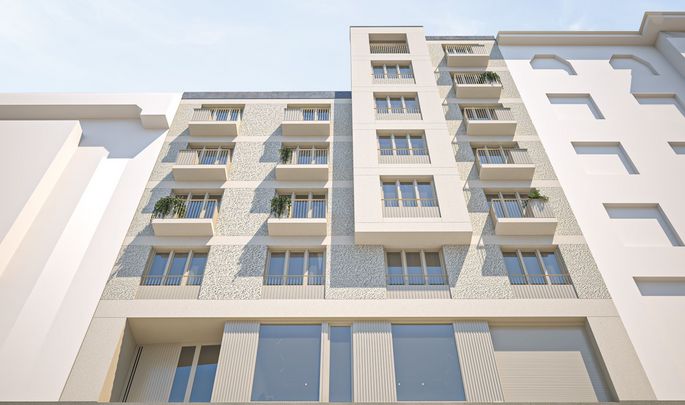 The quiet street where our new construction project will take shape in an empty lot bears the name "old" - a charming contrast indeed. We are less than 2 minutes away from the Budapest Opera and the famous Andrássy Avenue.
Project information & status:
17 apartments, one commercial unit, and eight underground parking spaces will be created.
While the detailed planning is underway, the adjacent trendy restaurant is using our empty lot as a garden pub where we can freshen up.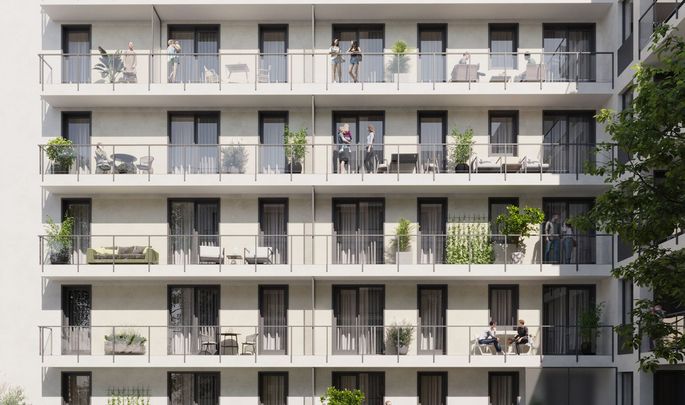 SZIV UTCA
Located in the heart of Budapest, just a 10-minute walk from Westend, Heroes' Square, and City Park, our new construction project, Green Heart, is situated on a quiet one-way street. (PS: "Sziv" means "heart" - how lovely!
Projektinformation & status:
22 apartments of approximately 60 m² each will be built, along with 22 parking spaces in the underground garage.
We celebrated reaching the highest point of the building during the topping-out ceremony. Currently, interior works such as HVAC, electrical, and flooring are underway.
In the evening, some will return home, while most will stay for a Budapest night, enjoying a fancy dinner in Kiosk, exploring the club scene, and sightseeing the following day. It was wonderful to share our joys and successes with our always supportive Austrian colleagues! We hope there will be more opportunities like this in the future!