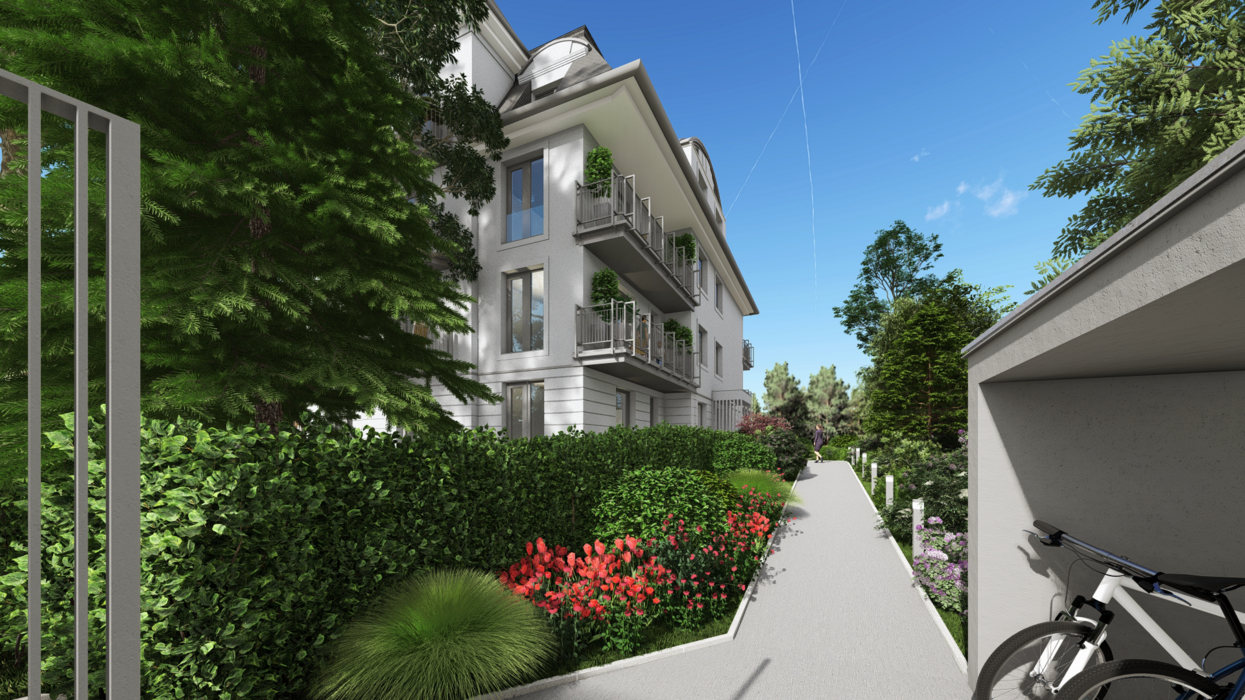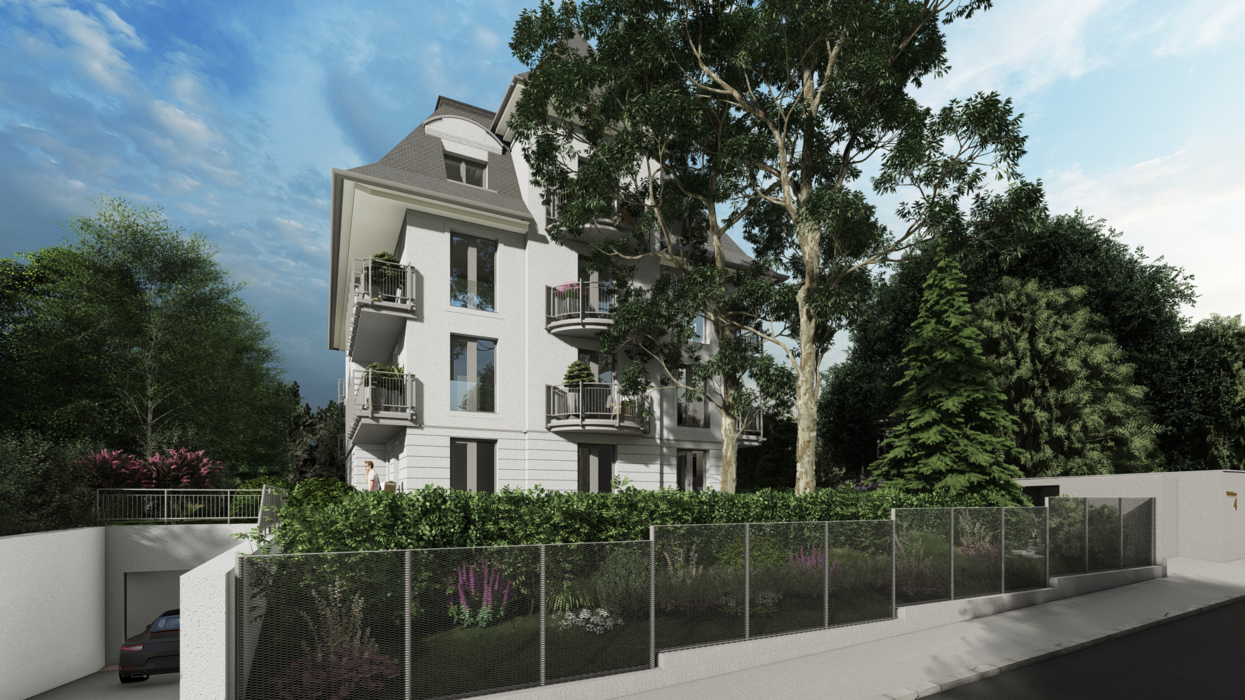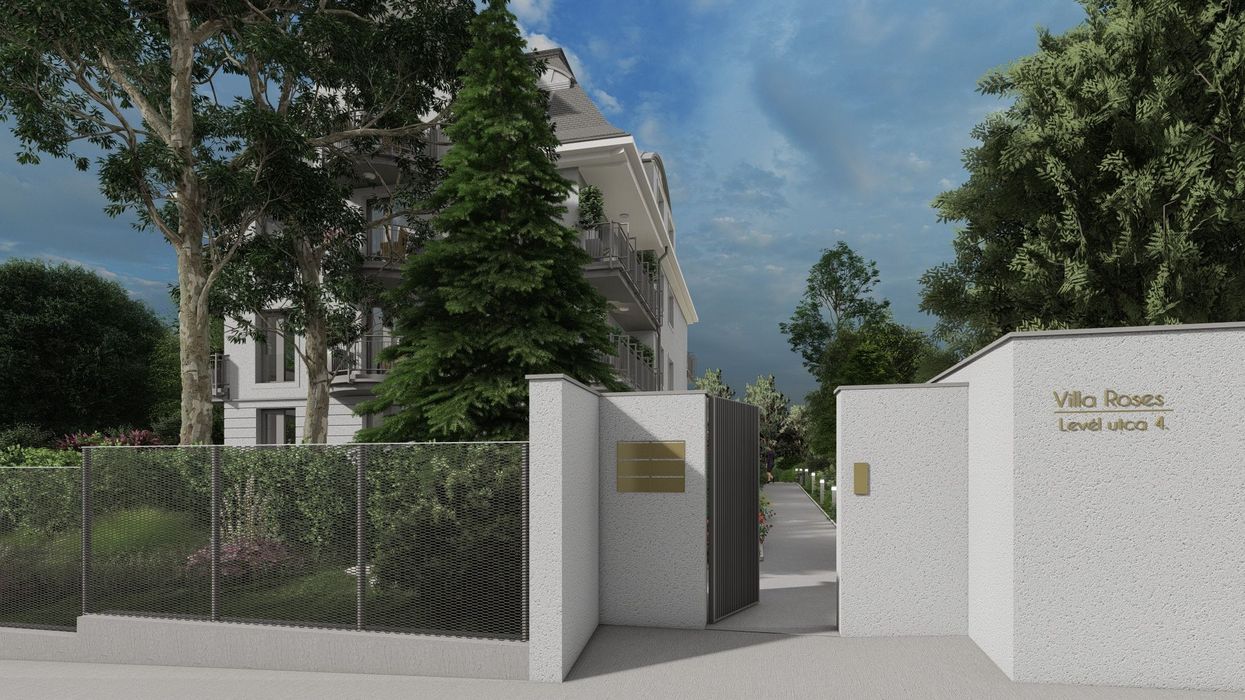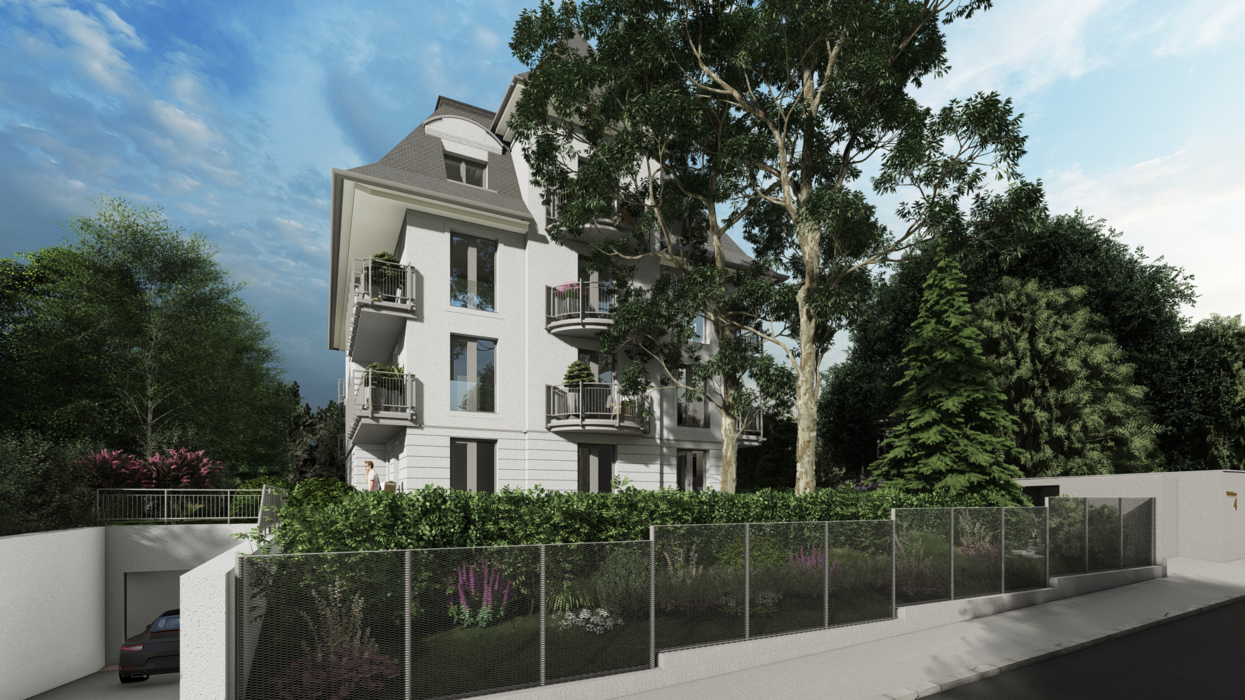 Villa Roses - Luxury at your fingertips
The latest project of AVORIS is a building to be converted, in Budapest, II. district, in the well-loved Rózsadom area, at Levél utca. This multi-apartment residential building with a total of 6 floors was built in 1995 and has been used as an office in recent years. The site is slightly sloping, with a large number of deciduous trees, evergreens and, in some places, shrubs and bushes. The building is located in the classic, garden-forked district of Rózsadomb. The architectural atmosphere of the neighborhood is largely defined by the eclectic villas and residential buildings built at the turn of the century.
The renovation has started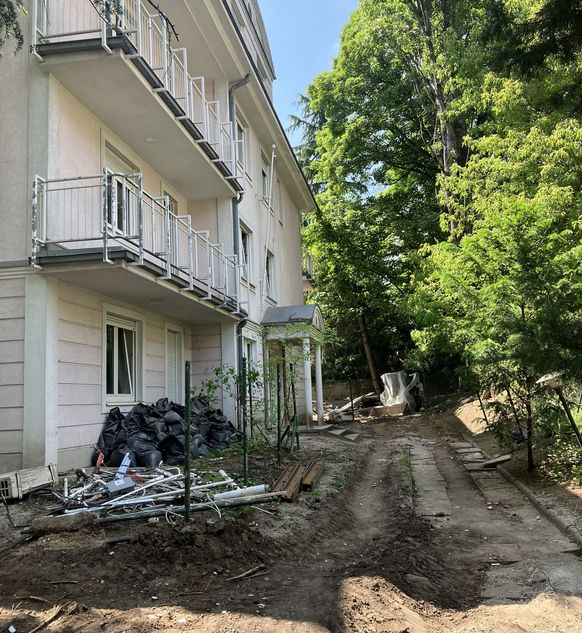 The transformation of the building was designed taking into account the environmental conditions and regional traditions.
In the second week of April, the demolition works and the removal of the dismantled walls began. The entire mechanical and electrical system will be replaced. Thus, mechanical tracks and wires had to be dismantled. In May, we continued with the basic electrical installations, which we will finish at the end of June.
At the same time, the arrangement of the garden also began, the old, diseased trees were cut down with permission, preparing the plot for the planting of new plants.
At the same time, the basic mechanical installation began, which includes the construction of water outlets, sewer lines, and the construction of ceiling cooling and heating. We will finish these by approximately mid-July.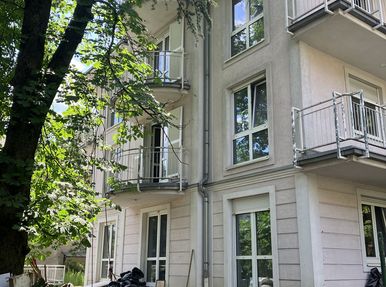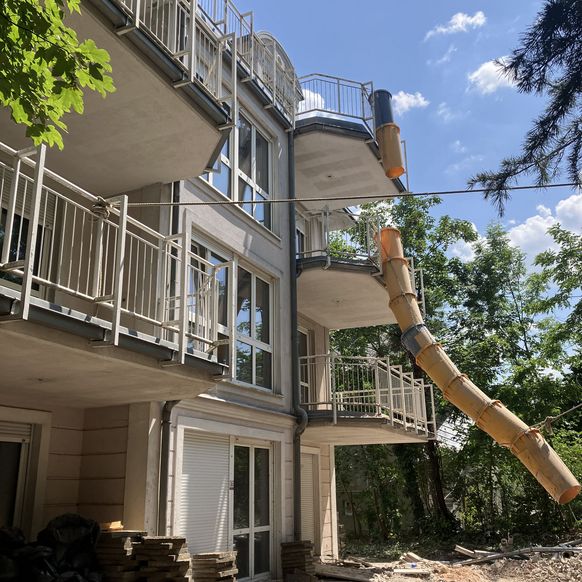 The interior masonry, as well as the plasterboard works, will be completed by mid-July: during the interior renovation, the partition walls were completely demolished, they will be given a new layout, with new interior doors and windows, as well as new floor coverings.
The facade windows and doors will be replaced in two phases, the first phase will start in the first week of July: in some places, the original divisions will be changed, lifting and sliding doors will be placed towards the back garden, while windows and doors without divisions will be placed on the street facade. In the necessary places, we have designed glass railings with hidden fixings to prevent falling out. The shutter above the existing windows will be replaced by a case-extended shutter shade that can be plastered/wrapped in the subsequent thermal insulation.
Additional facade thermal insulation is added to the building in accordance with today's thermal engineering and fire protection requirements.
Garden design: planting new plants, building a starting ramp from the street pedestrian entrance to the building's main entrance.
According to our plans, the renewed and renovated Villa Roses will be ready for handover in the 4th quarter of 2023.
Follow our page, we will constantly update our report so that you too can be a part of the exciting process of reconstruction. If you are interested in our apartments, you can find them here: AVORIS Hungary Kft.: Villa Roses